User Profile
The User Profile displays a user's preferences and information, such as whether the account is active or inactive, user's job title, user's role type, account settings, and contact information. All D&B Credit users are able to update their information from the profile page.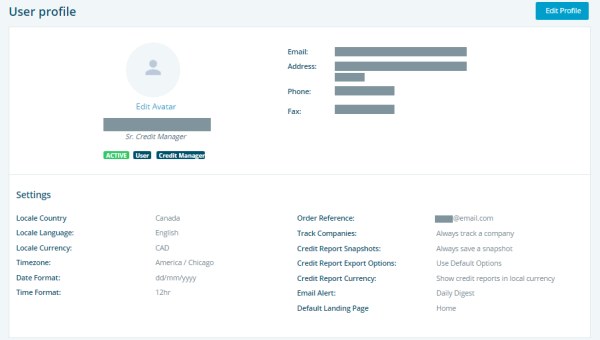 To view your profile, and change your settings:
NOTE: Asterisks indicate required fields.

Select the desired setting for Order Reference.

NOTE: You may choose to have one user selected as the Order Reference default or to select a specific user as the Order Reference for each time you pull a report.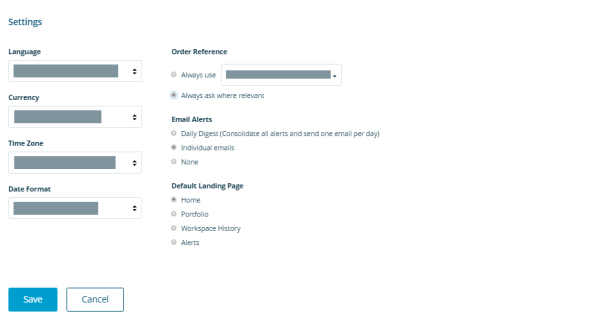 Managing Email Alerts
You can select how you would like to receive Email Alerts.
Select one of the following Email Alerts settings:
Daily Digest: Users will receive one email per day with all consolidated alerts
Individual Emails: Users will receive one email for each alert
None: Users will not receive any emails regarding alerts

NOTE: The None option is only available to System Administrators. Please reach out to your Administrator if you are unable to select this setting.
See User Profile for more details on how to change your email alerts settings.