Investigate a Business
Investigations offer the ability to request a special inquiry on a business for D&B that does not have any data, or the data appears inaccurate. D&B will attempt to update the company records through investigative methods.
If you determine that a desired company is not in the D&B database, you can order an investigation by clicking on the 'Conduct an Investigation' link, which appears at the top of the search results screen. Investigations are normally completed within three to five business days, but can be rushed for an additional premium.
Conducting an investigation depends on you having enough details for an investigation to be placed. Please note that it is very important to enter complete and accurate name and address information.
Business Details
Conducting an Investigation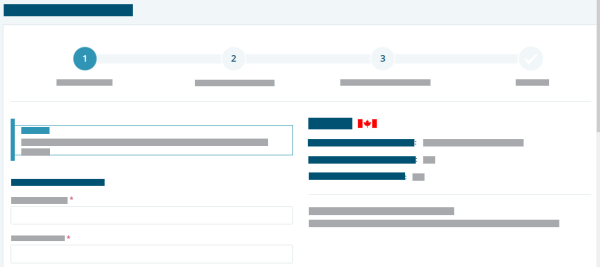 Click the Conduct an Investigation link at the top of the search results screen. The Investigate a Business screen displays.
Complete as many fields as possible, including the required fields (*).
Company Name* (Mandatory)
Phone Number
Registration Number
Street Address
City / Town* (Mandatory)
State / Province
Postal Code
NOTE: The more detail that you can provide, the better chances will be of a successful investigation.
Click the Continue Investigation button.
Other Possible Matches
Based on the information you have provided in the Business Details step, possible matches for the company you are looking for display.
Type in the additional fields with the requested information.
Click Submit.
Click Other Possible Matches if a hyperlink is made available. A search will be conducted and display the search results.
If no matches were found or you did not find the company you are looking for in the list of possible matches, click on continue Investigation.
Final Confirmation Details
A screen displays with your original search details which have been transferred to this page. Additional fields in which you can enter additional information are displayed.
Type in the additional fields with the requested information.
Optional- Check the Priority Service checkbox to receive your Investigation quicker.
Click the Launch Investigation button.
Launched
A confirmation screen displays confirming that your Investigation has been launched. The information entered about the company is displayed.